We organise guided cycling holidays to a small coastal village called La Herradura, near Malaga and Nerja. This is the perfect location for your cycling holiday with both spectacular mountains to challenge and beautiful beaches to relax on after a great day in the saddle. We offer packages including bike rental, accommodation, transportation, and guided tours for both mountain bike and road bike. With us, you can choose to go mountain biking and road cycling during the same cycling holiday if you want. Let's put together the perfect cycling holiday just for you!
Costa Tropical is very cycling-friendly with both plenties of tracks in the mountains perfect for mountain biking and quiet roads for road cycling. Enjoy stunning mountain sceneries and gorgeous fruit valleys from the saddle. Mountain biking in this part of Andalucía is mostly cross-country that offers challenging endurance climbs with stunning views as a reward. The numerous dirt tracks and adventurous single trails mixed with some technical descents help to keep the adrenaline level topped up. Road cycling offers smooth road surfaces along the coast and in the mountains with hardly any traffic. There are plenty of beautiful whitewashed villages along the roads where you can enjoy a well-deserved "café con leche y una coca cola" during your break in the sun. The area has a wide range of tarmac roads throughout the impressive mountain range of the Sierra de Tejeda, Almijara y Alhama to Montes de Malaga, and the Sierra Nevada.
Be it spring or autumn or even during the hot summer months or sunny winter days, get out on a bike and go for a ride. It is great cycling weather in Costa Tropical all year round.
Let's Plan The Perfect Cycling Holiday
We will customise your perfect cycling holiday for you. Our packages can include bike rental, accommodation,
transportation, and guided rides for both mountain bike and road bike. You can choose how many days you want to stay and how many days you want to go cycling.
Have a look at our cycling weekend deals
We always tailor the rides to suit your ability and fitness level but at the same time, we want you to experience the best cycling routes you have ever ridden. This usually means a bit of effort on the climb although this is more than made up for on the exhilarating descents that follow. Depending on your fitness and requirements we are able to customise your cycling holiday to meet your requirements. We have a great selection of rides varying in length from 20-175 km that have anything from 500-4500 metres of climbing.
Remember that we want you to get the most out of your cycling holiday with us so all rides can be extended, most rides can also be cut short too…..all you need to do is ask your guide! The only thing we can't do is make the rides flatter!!! But you can be sure that your guide will find the best rides for your ability.
We are trying to keep the groups small, maximum of eight riders. Usually, we ride from the front door, but some days there will be a short transfer to let us explore further afield. The total riding time is usually between 2 and 8 hours depending on your requests. Riding days are usually from 10 am to around 4 pm.
Here's Just A Few Of The Epic Rides You Can Do With Us…
The most important thing for us is that you go home happy;
that you've had the best cycling holiday of your life;
and you want to come back
Costa Tropical Has It All For Your Perfect Cycling Holiday
Ride in the sun, conquer the mountains, enjoy the beaches,
swim in the crystal clear sea, try the local food, experience the Spanish culture
you can do it all during your cycling holiday with us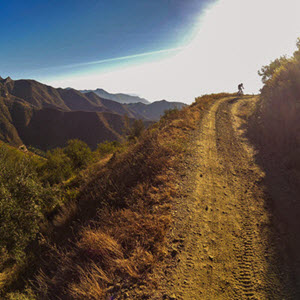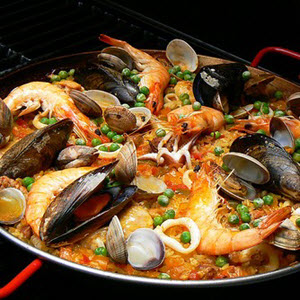 Experience the Spanish culture
ACCOMMODATION
After an action-packed day filled with impressions, you need the perfect place to relax and recover. This place is a small boutique hotel situated next to the beach in La Herradura. This is a small, modern and cosy accommodation that will take care of every little detail to ensure your stay will be perfect. It has a beautiful location right on the beach front and with the village within walking distance. Next to the hotel are a number of renowned restaurants and bars so if you are tired after a long day in the saddle you don't need to walk very far to find great food. A breakfast buffet is served every morning for you. Do you want a more luxurious room with more space and a spacious balcony with a view of the sea? Then you can book a Junior Suite for a surcharge.
PRICES
Our packages are custom made, therefore our prices depend on the number of nights you are staying, if you need to rent a bike, how many cycling days you want, how many people you are and the time of the year chosen for the trip.
Make a
booking request
and we will give you a price suggestion with the best price option.
Here are two examples of popular packages with an unbeatable price/value ratio:
* Based on 2 sharing a double/twin room and airport transfers from and to Málaga Airport (AGP) Flights and bike rental are not included in the prices
Our Cycling Holiday Packages Always Include:
Experienced English speaking guide
Secure bike storage
Access to our bike workshop and helpful mechanic
Water and snacks provided each cycling day
Start your adventure now!
Pick your type of holiday and take your cycling to the Next Level